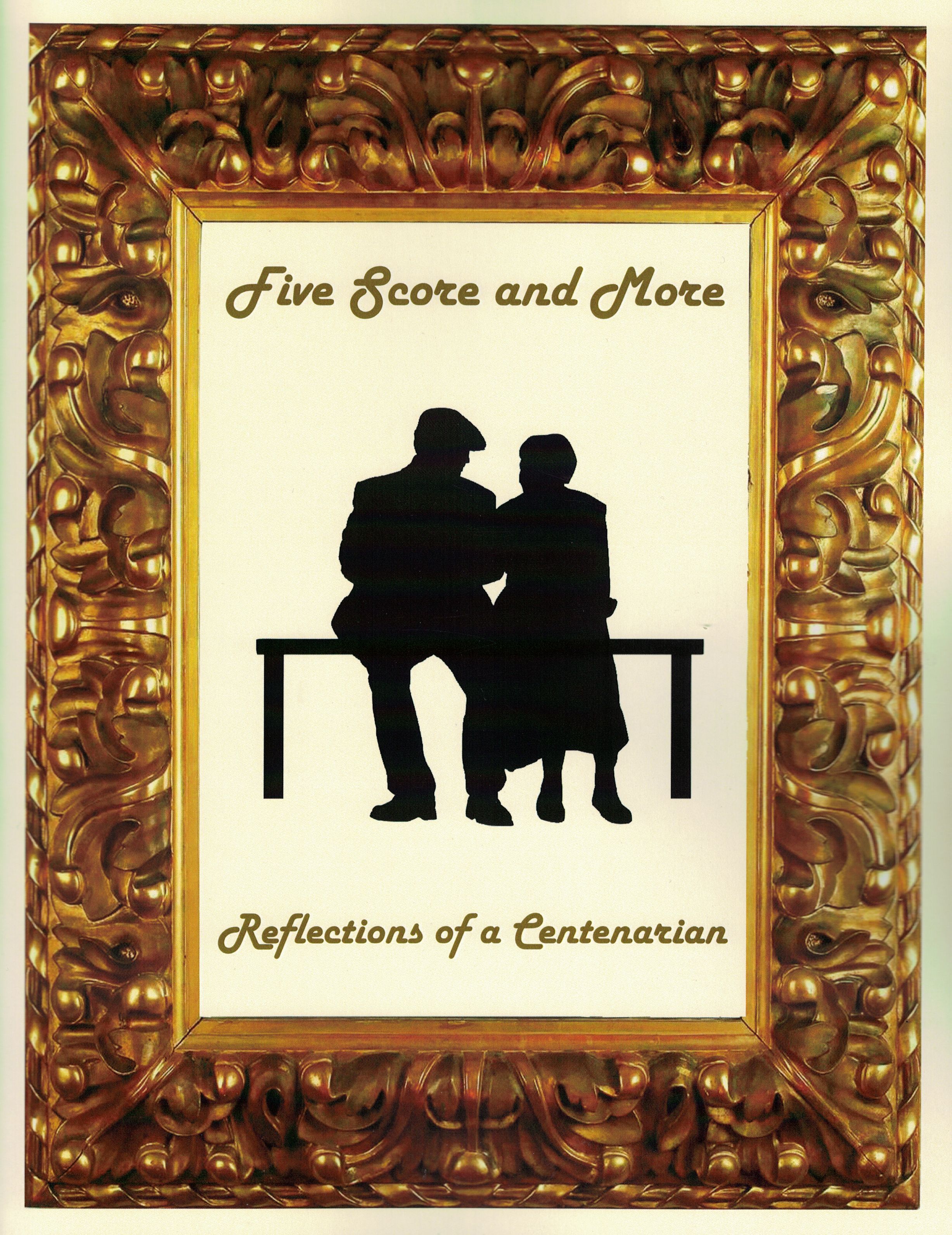 Five Score and More – Reflections of a Centenarian
CCGS Publication Number 11
Price: Member $49.95 + (shipping and handling is extra)
Non-Member $54.95 + (shipping and handling is extra)
ISBN 978-09811015-8-3
127 pages 8 ½" X 11″, double sided and colour
This book captures life in Cumberland County as told by or about these wonderful people who lived here for 100 years and more. Read their stories of life before electric lights, of simpler times, war times, the Depression and much more.
Typed and proofread by members of CCGS
Information gathered from family members were possible.
Copyright 2017
Cumberland County Genealogical Society
Photocopies or digital images in whole or in part with written permission of the sociey.

Please Note:
Due to costs incurred for publications the CCGS Board of Directors has voted to limit purchases of membership priced publication at one (1) copy per single membership or two (2) copies per family membership at listed pricing.
All non-membership pricing remains for unlimited number of copies at listed price.