Chignecto & Remsheg prior to 1755 (Mi'kmaq, Acadians, French)
Price $30.00 + S&H
ISBN 978-0-9692878-2-7
311 pages
6" x 9", perfect bound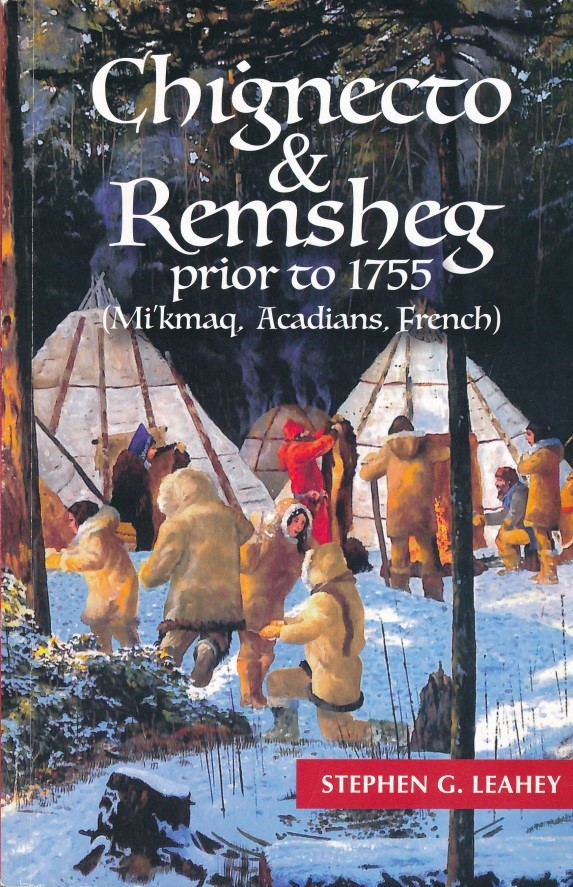 The story recorded here begins with the Mi'kmaq who populated the province for thousands of years before the coming of the fishermen from Europe and even those came perhaps a couple of hundred years before the French arrived at Port Royal in 1605. Despite periods of civil war and attacks by New Englanders and the British, the Acadians developed a comprehensive and strong culture on their close ties with the Mi'kmaq and their marshland agriculture.
With the fall of Port Royal in 1710, the leadership of the French forces moved to the Isthumus of Chignecto. With the exception of Grand Pre', a family of nobles from Trois Rivieres gained control of the main Fundy marsh lands centering on their Beaubassin and Remsheg Seigneuries. On these they raised herds of livestock and bountiful grains and vegetables, which were then shipped through their ports on the Red Sea into French markets, among which one of the most important was the Fortress at Louisburg. The wealth generated by a ready market for the marshland products created a prosperity for the Acadians in what became known as their "Golden Age".
In the last decade preceding the fall of their fort at Beausejour, the French used their Chignecto position to organize military and guerrilla attacks to harass and drive the British out of Acadia.